Savage Promotion!!!!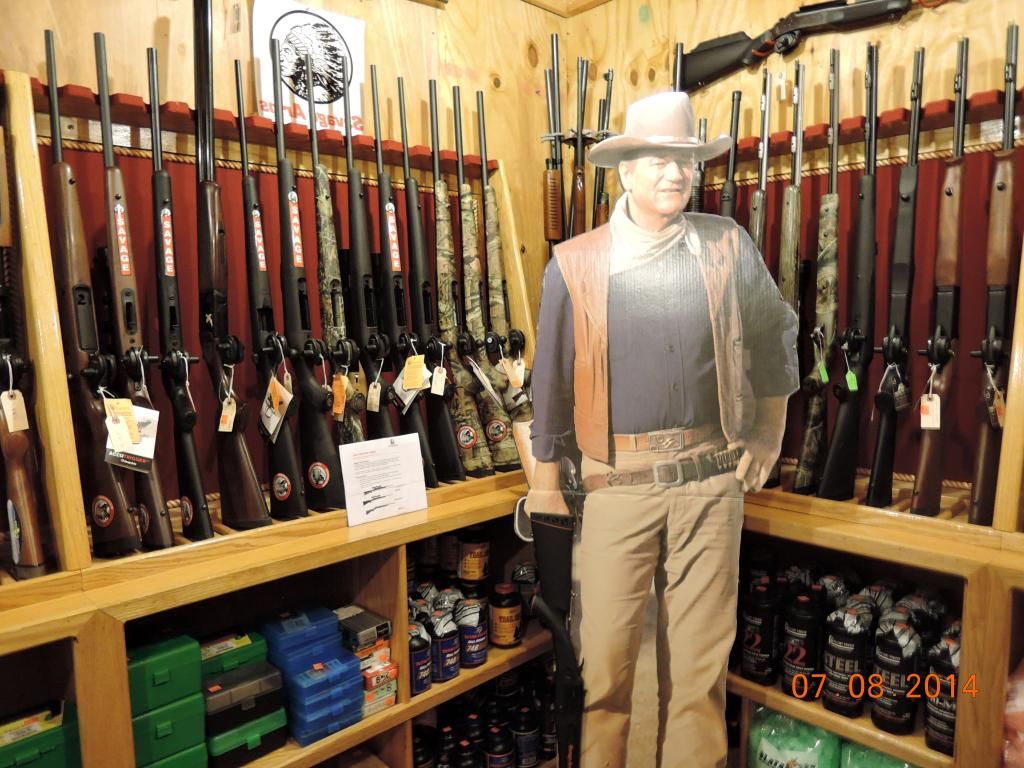 Come on down and take advantage of this limited time only rebate by Savage!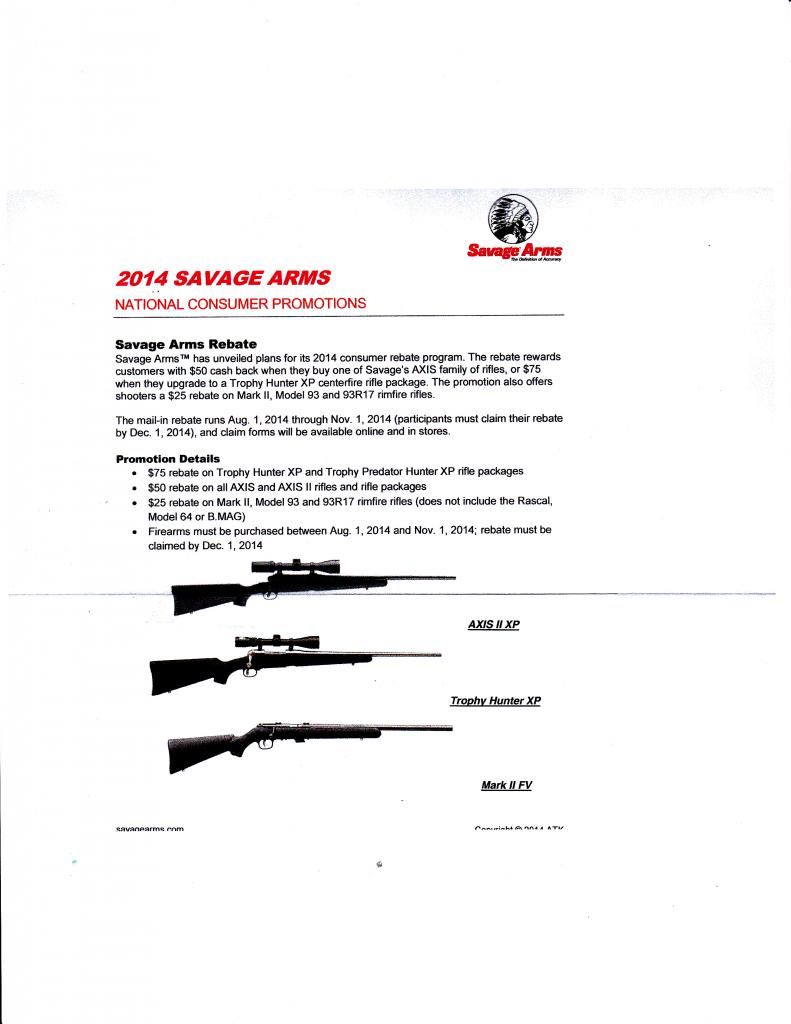 Promotion Details:
$75 rebate on Trophy Hunter XP and Trophy Predator Hunter XP rifle packages
$50 rebate on all AXIS and AXIS II rifles and rifle packages
$25 rebate on Mark II, Model 93 and 93R17 rimfire rifles (does not include the Rascal, Model 64 or B.MAG)
Firearms must be purchased between Aug. 1, 2014 and Nov. 1, 2014; rebate must be claimed by Dec. 1, 2014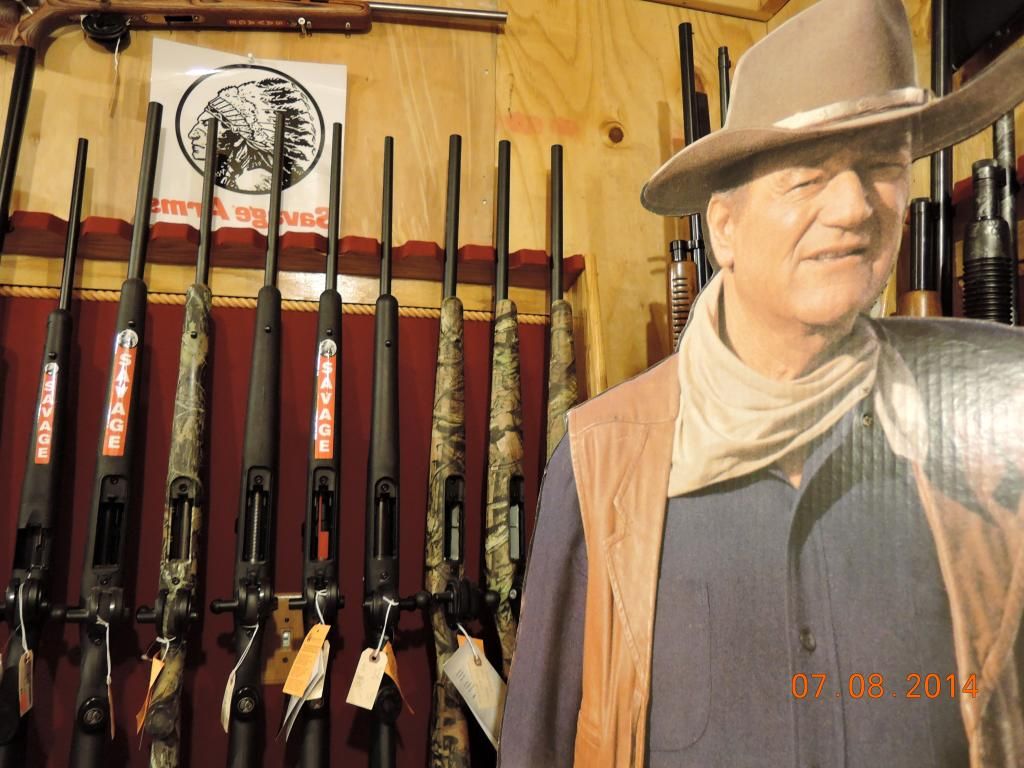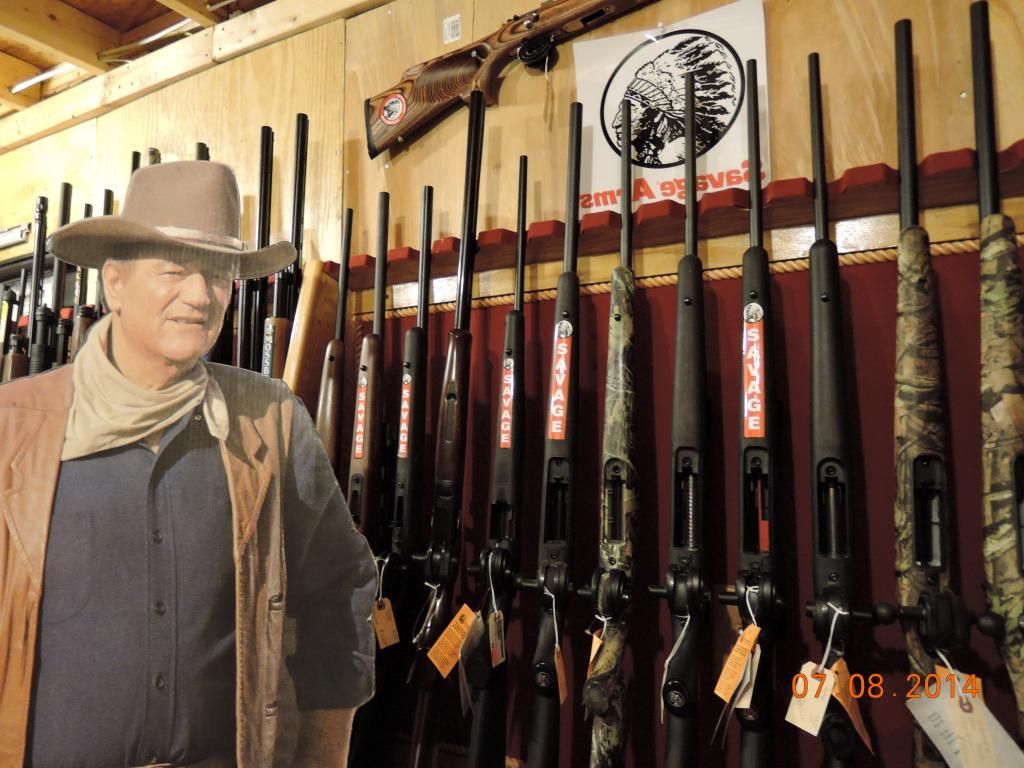 The Duke has already been here……what are you waiting for?
WACKY WEDNESDAY SALE!!!!  $75.00 off S&W M&P Range Kits in both 9mm and 40cal!!  ONLY $575.00 this Wednesday only, while supplies last!!
This Wednesday 7-30-14 you get $75.00 off of the Smith and Wesson M&P Range Kits.  The kits come in both 9mm and 40cal.  The original price was $650.00 with the $75.00 off you pay ONLY $575.00!!  The kit includes gun, holster, ear plugs, 3 mags, auto loader, double mag holder, and multiple back straps. Don't miss out, come on down and claim your kit!!